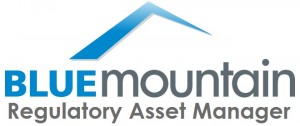 From the earliest planning stages through its completion, it was my responsibility to manage this project. This customer was a long time user of Blue Mountain products and this project took them from Calibration Manager version 4.1 to BM RAM current version. In addition, part of the project was to expand usage from a simple calibration scheduler (CalMan was used in this way) to incorporating a full maintenance program, and expanding the calibration and maintenance program to the use of tablets and eliminating paper (going paperless).
Stage 1: work with the customer and with Blue Mountain project manager to determine how to use BM RAM, including reporting, inventory control, personnel and vendor management and more.
Stage 2: begin the configuration. Blue Mountain team did the configuration with me testing and making suggested changes to satisfy the customer.
Stage 3: work with the customer's CSV (computer system validation) group to develop the qualification testing, write and edit portions of the testing and write SOPs.
Stage 4: execute the qualification.
Stage 5: responsible for ensuring all of the Preventive Maintenance checklists (over 500) were converted from Word to Blue Mountain. Also ensuring the maintenance activities were properly scheduled in CalMan prior to the final data migration. Also responsible for reviewing existing data and updating records prior to final data migration.
Stage 6: Training all users from Technicians, to Managers, to Super Users on proper usage of BM RAM.
Stage 7: ensure all tablets were properly configured and then distributed to the technicians for use.
Final stage: continued support of system.
End result: Successful implementation of Blue Mountain. This project was completed on time and within budget.